MONTHLY TREND REPORT - June. 2021 Edition Released !
TRENDBIRD (What's the Next Big Thing ?) is a Global Trend Research & Consulting Service that Instantly Delivers Industry Expert Information on Emerging Trends & Future Business Opportunities from Around the World, Ahead of The Curve."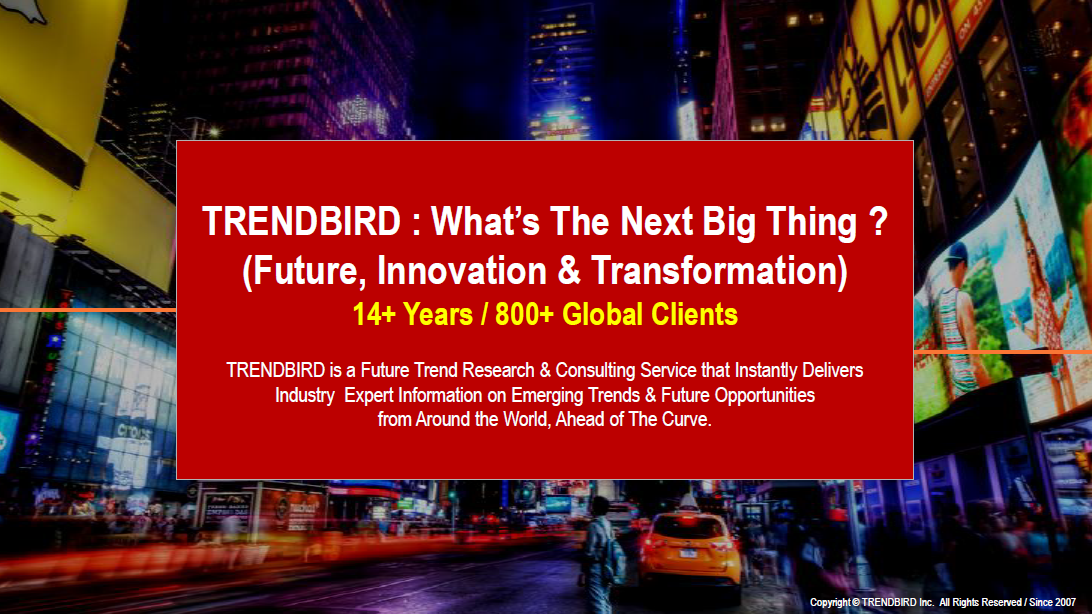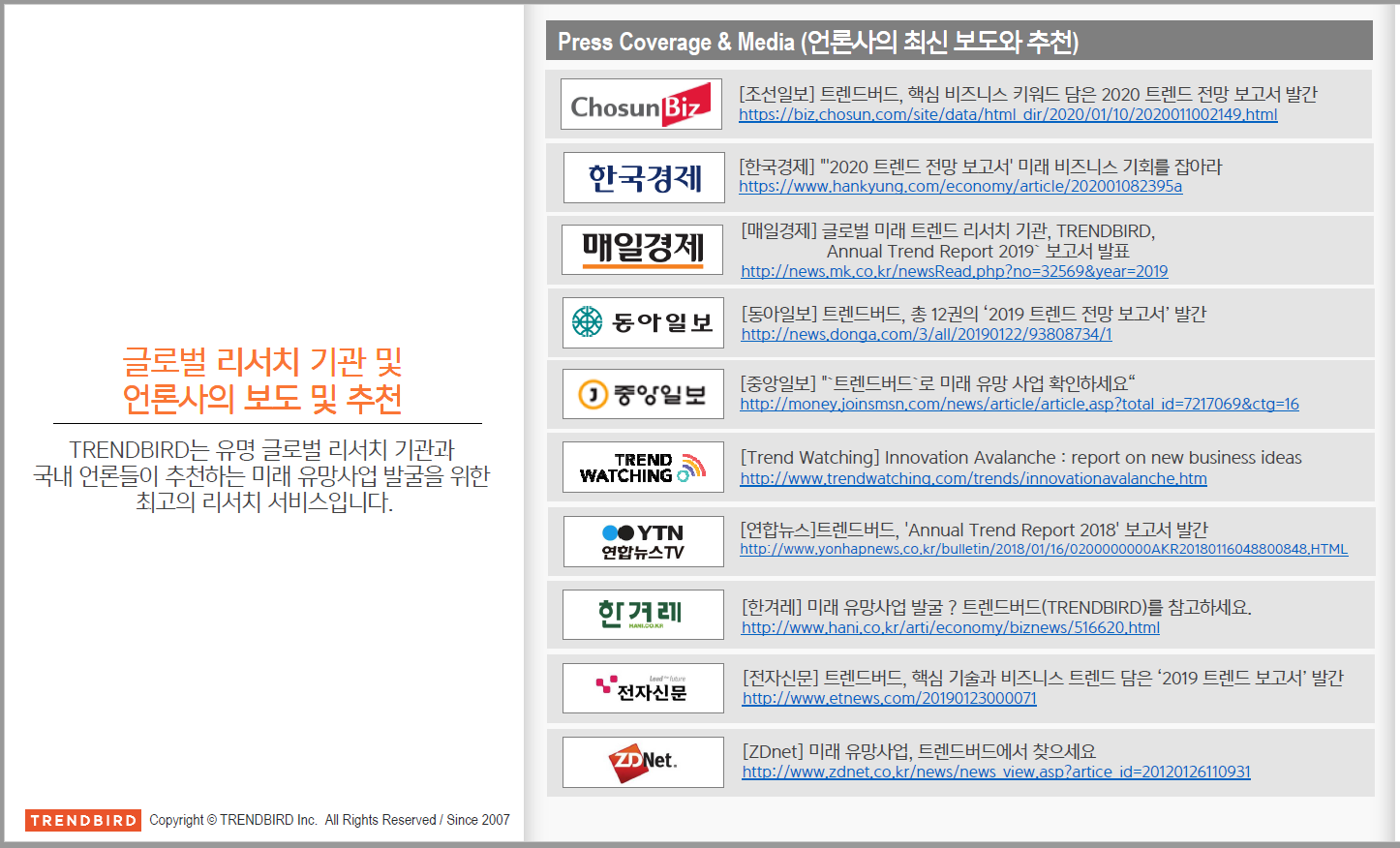 주요 언론이 소개하는 Trendbird와 2020 Annual Trend Report

[매일경제
]
"
트렌드버드, 핵심 비즈니스 키워드 담은 2020 트렌드 전망 보고서 발
간"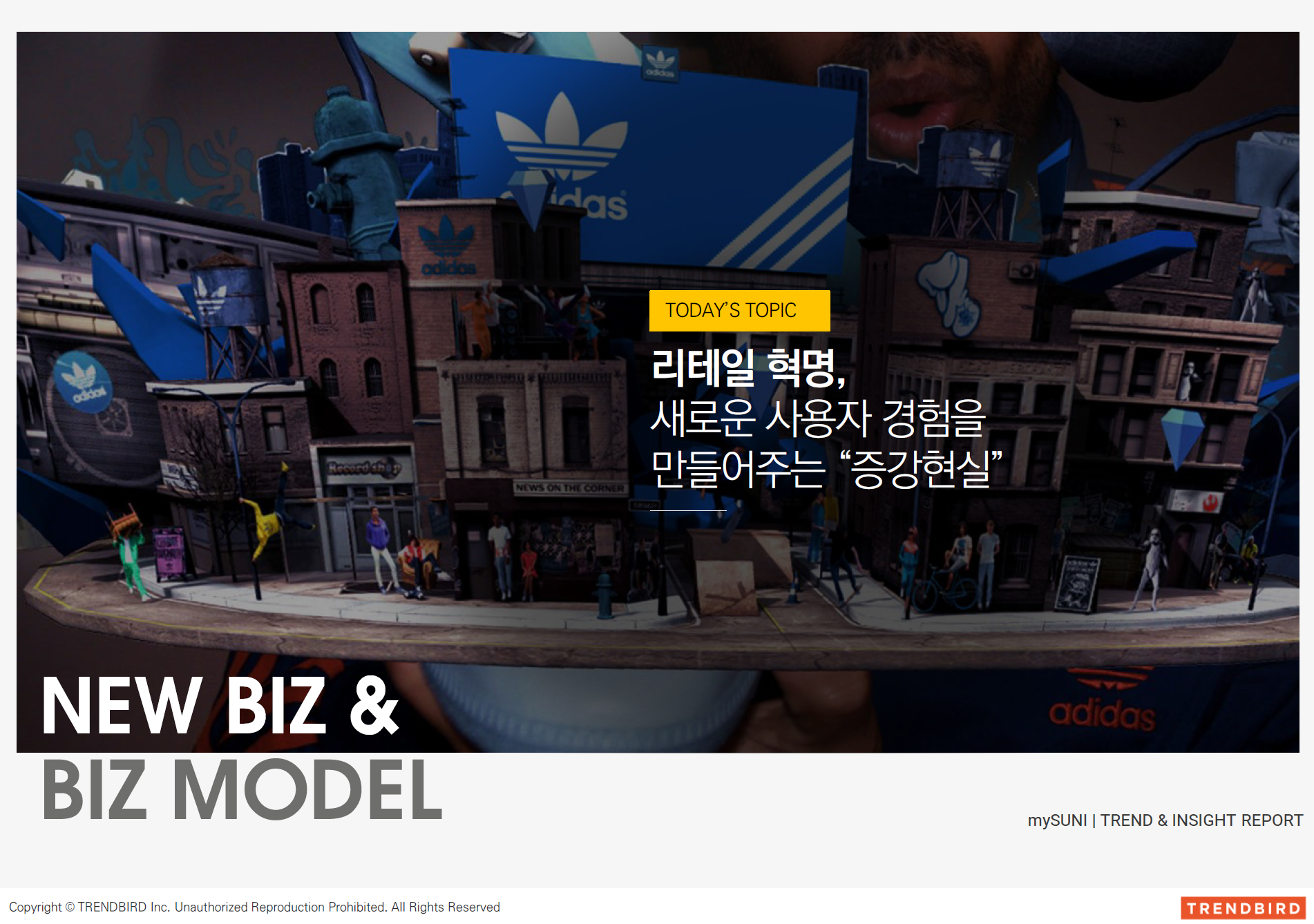 * 주요 언론에 소개된 TRENDBIRD의 기업 맞춤형 교육 동영상 서비스