MONTHLY TREND REPORT - December. 2017 Edition Released !

TRENDBIRD (What's the Next Big Thing ?) is a Global Trend Research & Consulting Service that Instantly Delivers Industry Expert Information on Emerging Trends & Future Business Opportunities from Around the World, Ahead of The Curve."

500여개의 글로벌 리딩기업 CEO/경영진과 미래전략실에서 열독하는 재계약율 +85%의 Trendbird Premium Membership으로 The Next Big Thing 기회를 신속하게 포착하십시요.
(TRENDBIRD는 분야별 전문가들이 글로벌 시장의 핵심적인 신사업, 첨단기술, 컨셉디자인, 신제품, 자본시장, 컨슈머등 미래동향 정보를 글로벌시장과 시차없이 실시간으로 제공하여, 미래 사업기회를 적시에 포착하도록 조력하는 미래트렌드 리서치 서비스 입니다)
Key Trends : AI, Blockchain, Digital Transformation, Patents, VC, Autonomous Vehicle, Blockchain, Future Concept...

By TOPIC : AI, Virtual Reality, China, Robot, Car, Marketing, Healthcare, Blockchain, Drone, Beauty

By COMPANY : Apple, Google, Amazon, Facebook, Tesla, Netflix, Disney, Uber, Startups

By TYPE : (PDF Report), (Patent), (Infographic), (Top 10), (Video), (M&A), (Funding)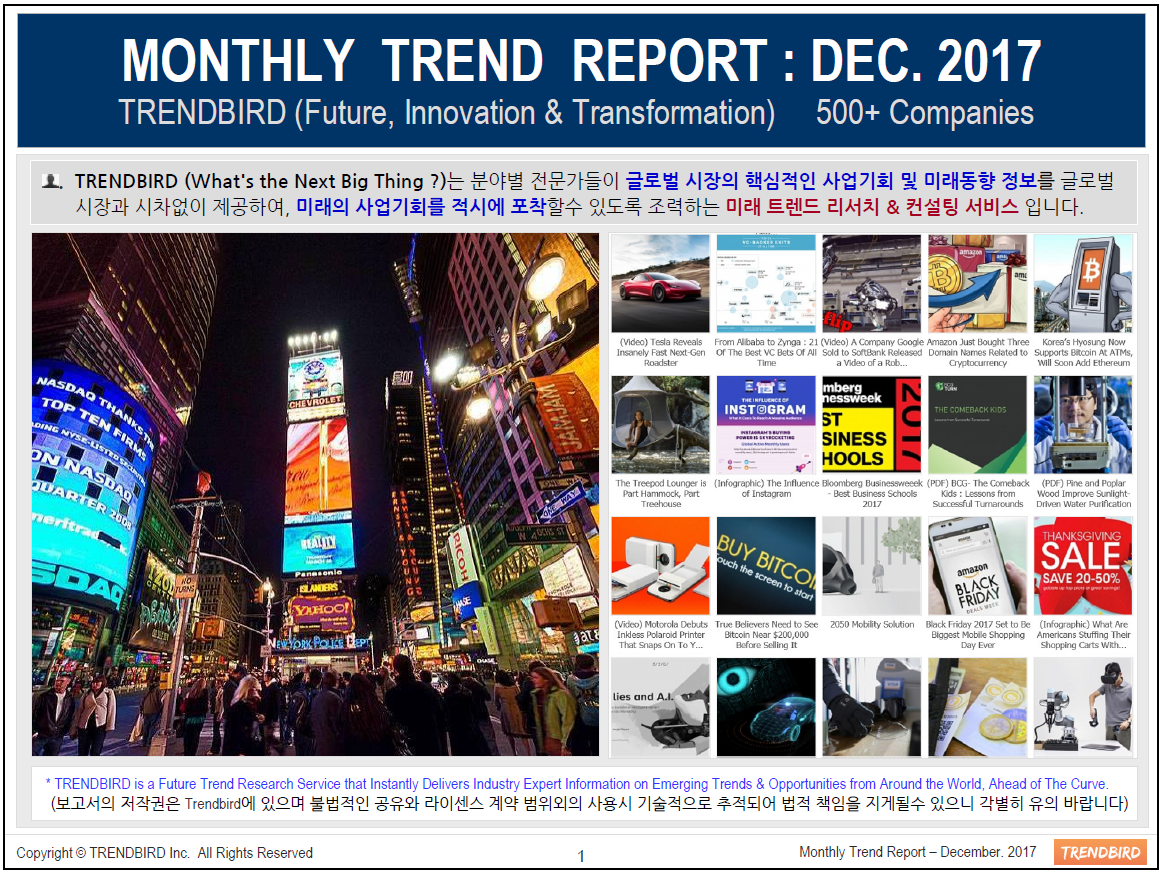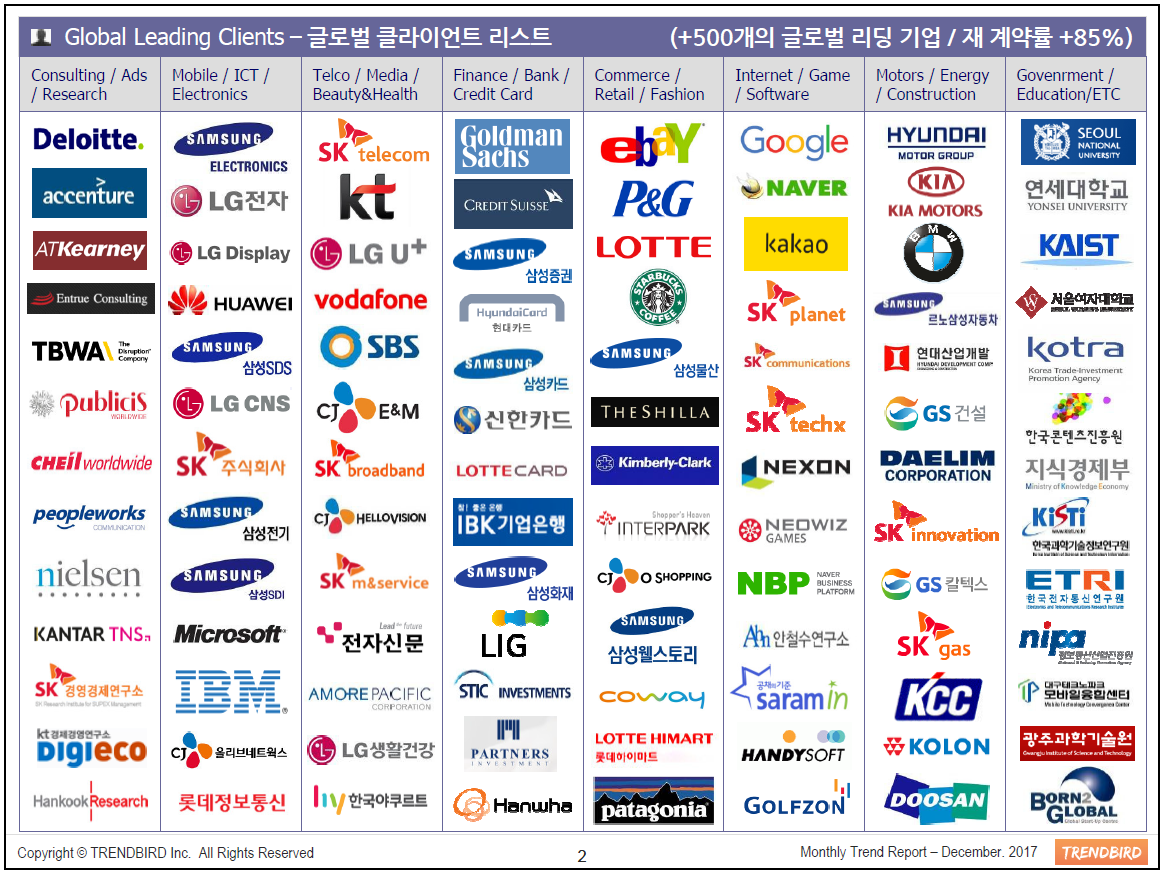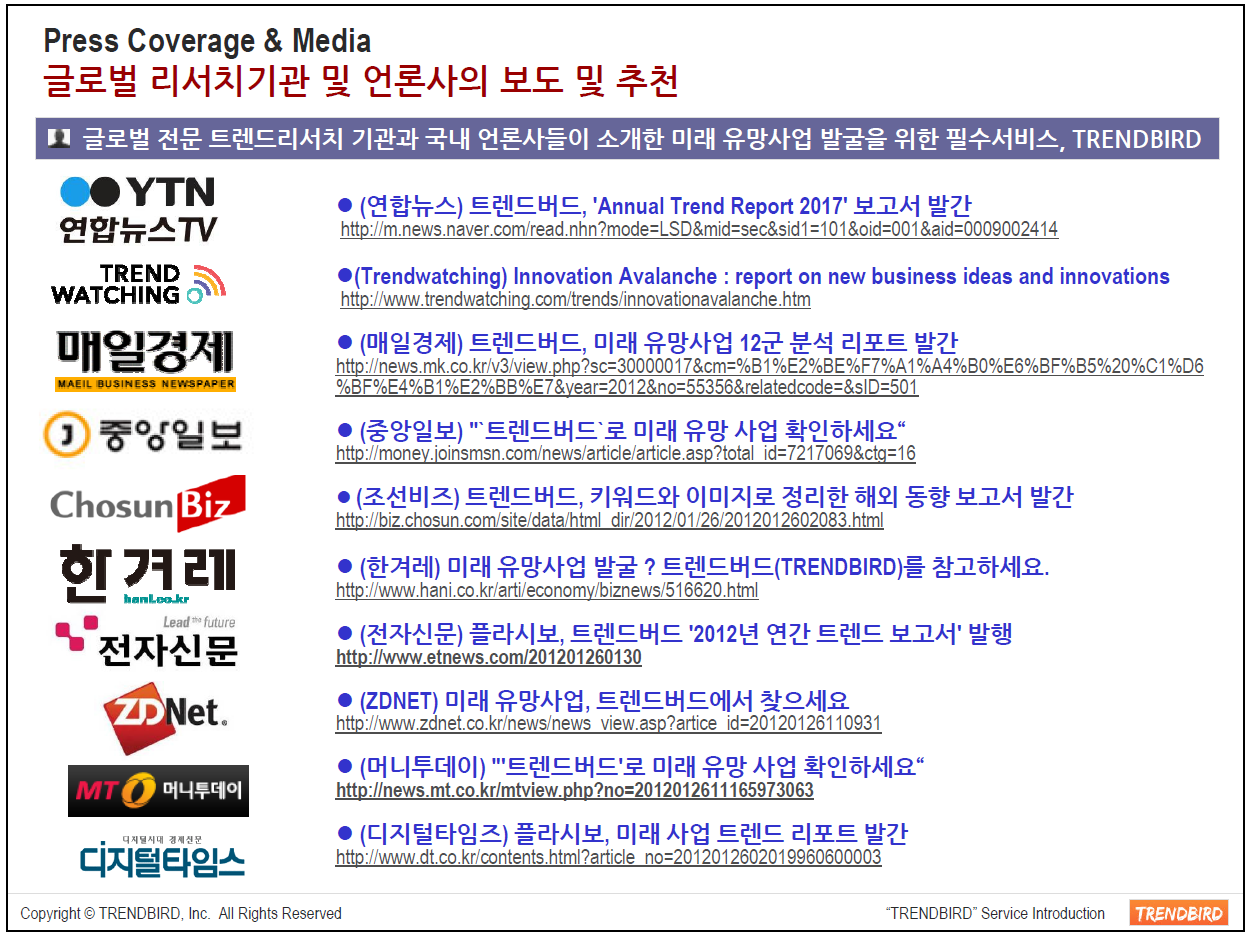 보고서의 주요 카테고리 및 목차